The 25 Most Active Family Offices on Axial
Tags
The lower middle market has witnessed a notable surge in Family Offices in recent years. On the Axial platform, the number of Family Offices actively sourcing deals is up 10.17% from this time last year. Family Offices have also accounted for 17.1% of deals closed via the platform in 2023.
There are a number of reasons why Business Owners prefer transacting with Family Offices. Some of these include:
Extended Holding Periods

: Family Offices are not bound by the demands of investors who may be seeking swift exits. Consequently, they often adopt a more patient, long-term approach to investments, allowing the business to grow steadily without the pressure of short-term financial goals.

Privacy and Discretion:

Family offices are known for their discretion and privacy. This can be attractive for owners who prefer to keep details of the transaction confidential.

Flexibility:

Family offices can offer more flexibility in deal structures, tailoring the transaction to the specific needs and goals of the seller.

Stability and Legacy Building

: The stability and multi-generational approach of Family Offices resonate with business owners looking to secure the legacy of their companies. 
Due to their prominence and the success they are seeing in closing transactions, we found it pertinent to release the inaugural list of Axial's 25 Most Active Family Offices. 
Axial's Family Office ranking is assembled based on the deal-making activities of 260 Family Offices and is driven by three factors: 
Total Closures: Total deals closed by the firm since inception
Axial Closures: Total closed deals sourced via Axial 
Process Effectiveness: Ability to progress to the IOI or LOI stage on deals sourced via Axial
Congratulations to the featured Family Offices for their achievements!
---
---
The Most Active Family Offices
– 2 or more closed deals on Axial 
– 1 closed deal on Axial
---
About the Featured Members
"SouthWorth Capital Management, LLC is a family office looking to invest in and grow businesses that have the following characteristics: – Fragmented industry and a deep target market – Experienced management in place where we can provide financial incentives to create a stake for management – Enhanced returns that can be achieved through scale – Circumstances which allow our experience to be value additive to the growth of the investment SouthWorth Capital Management, LLC invests in multiple industries. Our current portfolio includes retail, advertising, logistics, imports, business services and E-commerce."
"Cottonwood Acquisitions is a family office partnership focused on investing in small to mid-sized businesses. Cottonwood seeks to partner with talented management teams to create value with a long term investment horizon."
"Bluff Point Associates is a Family Office based in Westport, Connecticut. Bluff Point actively invests in information services companies supporting the banking, trust, securities, retirement and wealth management sectors of the financial services industry, as well as the healthcare information services sector.
Bluff Point's team collectively has decades of experience in recognizing a company's growth potential and working with its management to reach that potential. While we take a hands-on approach in managing our investments, the senior management teams at our portfolio companies run their companies' day-to-day activities."
"Emigrant Capital is the private investment division of Emigrant Bank, the nation's largest family-owned and operated bank. We invest directly from the bank's balance sheet, bringing broad financial capabilities, operational expertise, and longstanding industry relationships.
We typically invest between $5 million and $30 million in businesses generating between $2 million and $15 million in EBITDA through majority recap, minority growth capital, and debt/equity solutions.
Our investment focus centers on industrial technology, business services, and consumer lifestyle industries."
"Appalachian Capital Holdings (AppCap) is a small private investment office that manages the assets of private families and individuals. As a family office, we are interested in long-term investment partnerships of all sort (minority, majority, and buyout), and our permanent capital allows us to to build and hold our platform investments for generations, rather than the typical short time horizons constraining most private equity funds.
We have to date made investments in the following industries:
Home Healthcare Services
Contract Manufacturing
Real Estate Lending Services
Branded Apparel
Franchise Restaurants
Fitness and Wellness Centers
D2C Food and Beverage
Landscape and Property Maintenance Services"
"Sunny River Management, LLC is an operationally-focused private investment firm backed by patient, long-term, family capital. Our focus is to build leading, middle-market companies in desirable industries by acquiring, operating, and growing smaller businesses. We are operationally-focused investors who have spent years in operating roles. We keep a close eye on the operations of our businesses and are readily available to support our management teams.
Our approach is to concentrate on a few sectors to invest in and then immerse ourselves in each sector, working closely with our operational leadership to build our platforms to a national-level and to introduce management tools to help our management teams. We take a long-term view while keeping the proper focus on what is right in front of us."
"Noverra Group of Companies is an actively owned, and strategically led family of construction and industrial services companies founded and led by three Owners, Omar Ladak, Steve Lux, and Suzanne Boyd. We are focused on strategically supporting the continued success of our group companies, proactively developing the leaders and people within our businesses; and, pursuing growth through further acquisitions aligned to our approach."
"Investment firm founded by investment professional with significant experience investing in and operating lower middle market businesses. Recently acquired Aquavita Spas in Steamboat Springs, CO and seeking to acquire other lower middle market businesses."
Visit White Brush Capital's Profile
"Northwoods Partners was built in 2022 out of the success the founding partners had at their previous company, ImageFIRST – a healthcare linen company started by the Berstein Family. Over the years, the investment team worked together in a variety of capacities, each played a role in transforming ImageFIRST from a local, one-plant business to the nation's leading provider of healthcare linen services.
When the Berstein Family sold ImageFIRST to a private equity firm, the group found themselves eager for a new challenge. They knew together they could positively impact other companies and decided to form Northwoods Partners as a result. They have since continued to bring value to others while having fun together and doing what they love."
"Meraki Investments, LLC is a private investment firm focused on small to medium-sized acquisitions of established quality businesses. We have committed Family Office Capital that can facilitate a management buy-out, recap, or solve for owner succession planning.
Meraki partners with companies with unique customer and employee experiences who are seeking a long term partner. We partner to unlock growth potential, including adding investing in resources and assisting with sales strategy. We are focused on values-aligned companies in B2B services and consumer products/brands."
"Patona Partners is a family investment firm led by experienced investors and former executives of global companies. We have advised companies on mergers and acquisitions, sales, IPOs, and debt financing through our roles at JP Morgan, Goldman Sachs, and Morgan Stanley. In addition, we have extensive private investment experience, having worked at global investment firms including General Atlantic, 3i Group, and the Canadian Pension Plan Investment Board. Over the past 10 years, we have been responsible for deploying over $1 billion of equity capital, representing enterprise values of over $5 billion.
We seek to acquire family-owned and entrepreneur-owned businesses. We are long-term investors, looking to own our companies for several decades and across family generations. We believe our family capital, ability to move quickly on investments, and our significant investment and operational experience provide a compelling solution to sellers."
"Station Partners is an entrepreneurial private equity firm that makes control investments in support of management teams operating established lower-middle market businesses with outsized potential. Taking a long-term, value-based, people-first investment approach, the principals of Station invest their own capital, alongside a select group of industry pioneers, executive partners, and investment advisors, all of whom are passionate about building great enterprises.
At Station, we understand that a company's people and culture are the key to success, and we seek to work with entrepreneurs and management teams who are motivated and incentivized to execute a shared strategic vision alongside an active investor-group."
"Ouabache Investments is an investment company created by Will Weaver, who is a principal at Weaver Popcorn, the world's largest popcorn company. The fund will operate as a standalone entity and will be funded by investments from the Weaver Family Office.
We are seeking companies who have demonstrated growth potential and are seeking investment to fuel that growth. We believe that partnering with good management teams is important; however, we also want to bring our operational expertise to assist in growth. We are seeking opportunities that result in a majority stake or complete acquisition. We target companies in an EBITDA range of $1-4MM, in the food, beverage, and agriculture sectors, and ideally located in the Midwest."
"Tillery Capital is an operationally oriented, family office structured private investment firm that invests in and builds lower middle-market companies in partnership with their management teams. We make equity investments in companies whose EBITDA is greater than $2 million. We are "hands-on", consultative investors and focus on companies where the current owners or management team are hungry to grow the business, but have concluded they need a value-added equity partner to help them get it done. Most our transactions are either recapitalizations in which the current owners retain 20-40% of the equity or where the management team is buying the business from its current owners.
Tillery's founders have acquired more than 30 middle-market companies with an aggregate value in excess of $1.3 billion. Our investment strategy is to make only one new platform investment every 12-18 months and take an active board-level role in helping our companies refine and achieve their business plans."
"Kidd & Company, LLC is the private investment arm of the Kidd Family Office. The firm traces its roots to 1976 when Bill Kidd made his first private equity investment. Since that time, the firm has grown and prospered by following a non-traditional approach to private equity investing, both in terms of firm structure and investing philosophy. KCO is not a typical private equity firm – KCO is not a fund. The partners of KCO fund the operational costs of the firm and invest their own money in every transaction. KCO's investing philosophy is rooted in identifying opportunities that will produce above market returns through rigorous execution of a strategy-led investment thesis. KCO focuses on the lower end of the middle market. KCO's investments may be standalone businesses or may involve the simultaneous acquisition of multiple companies to create the necessary foundation to achieve investment goals."
"Dobbs Equity Partners (DEP) is the Memphis-based investment vehicle for the John Hull Dobbs Jr. family. We seek to make long-term investments where we partner with owners to build outstanding middle-market companies. With over three generations of investing in private operating businesses, our team is highly experienced working with individuals, families, and management teams as they seek to grow their companies. We are not constrained by the necessity to continually raise outside capital or by fixed investment horizons like traditional private equity firms.
Through its team of family members and professionals, DEP is now actively engaged in both active business and passive investment management activities. DEP seeks to acquire controlling interests in active businesses that will allow it to earn a return on equity of at least 20% over a business cycle and which meet the other criteria described below."
"Treaty Oak is an Austin-based private investment firm with capital commitments from two Texas family offices. We partner with privately held and family owned businesses to address funding needs, ownership transitions and succession planning issues while preserving legacy, existing culture and values.
​
Our namesake, the Treaty Oak, is located in current-day downtown Austin. It is estimated to be over 500 years old and is a local symbol of Texas history and resilience.
We seek to build long-term partnerships with our management teams. Our core values include conducting our business with honesty and composure. We are creative, outcome-oriented and accountable partners."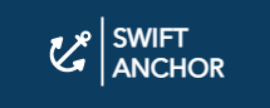 "Swift Anchor invests in market leading companies that have durable moats, high quality management teams and cultures, deliver superior products/services to their customers, and generate significant cash flow.
We focus on companies with $3-25mm EBITDA in healthcare, business/industrial services, and aerospace & defense.
We aim to maximize outcomes through hands-on partnership that calls for identifying and implementing value creation ideas and seeking inorganic growth opportunities. Swift Anchor is backed by leading family offices and institutional investors."
"The Thomas Family office has a strong tradition of establishing, acquiring and growing family owned manufacturing, service and distribution companies.
Royal Vendors and Coin Acceptors, Inc. have both been owned by the Thomas family since their founding's 30 and 60 years ago respectively. Numerous add-on acquisitions have been made to these two companies over the years that have helped grow them into the market leaders that they are today. We have rich histories in metal fabrication, plastics and electronics manufacturing, tight-tolerance engineering, refrigeration engineering, software engineering, parts sourcing, product and parts sales, servicing and remanufacturing.
Our owner Jack Thomas, has made a strategic decision for The Thomas Family Office to invest in diversifying his family's interests by acquiring manufacturing companies unrelated to the vending and payment solutions industries."
Visit Thomas Family Office's Profile
"The Stephens Family has partnered with entrepreneurs and management teams for nearly 90 years, building exceptional businesses with long-term, sustainable value. We continue to build on that heritage and legacy. While our team and capabilities have grown significantly over the years, we have not fundamentally changed. We are unwavering in our commitment to the very same principles and standards on which Witt Stephens, Sr. founded W.R. Stephens Investment Company in 1933.
Businesses in which we invest are many times in some stage of transformation. With growth and performance improvement being top of mind for our portfolio companies, we focus on driving activities that create, enhance and sustain lasting value. We do so with several key techniques."
Visit The Stephens Group's Profile
"Founded in 2013, Dunes Point Capital, LLC ("DPC") is a family office and private investment firm, pursuing control investments in companies operating in the general industrial sector. DPC targets companies with enterprise values of up to $500 million."
"OCEANM19 LLC ("OM19") is a Chicagoland-based, single-family investment office that has concentrated allocations to direct private equity investments, hedge funds, venture capital and real estate. OM19's founders both established institutional investment firms in the private equity and hedge fund industries, respectively. Rooted in the entrepreneurial spirit of our team, we are passionate about partnering to accelerate growth and forging scalable business models. Our patient capital affords us substantial transactional flexibility. We pride ourselves on our ability to move quickly and efficiently make decisions.
OM19 targets businesses with defensible market positions and significant barriers to entry for private equity transactions. Our team's extensive lower middle market private equity expertise spans over a century on a combined basis. OM19 has a proven record of collaborating with seasoned management teams and aligning incentives to help build shareholder value. Our sector focuses include niche manufacturing, B2B food and tech-enabled business services. OM19 is an ideal partner for business owners and operating teams looking to scale rapidly while also preserving existing culture and legacy."
"Ronin brings a different perspective to private equity. Powered by an evolved Zero Based Budgeting (ZBB) strategy and an operationally-driven approach to underwriting, we are able to key-in on opportunities that other firms tend to overlook, resulting in less competitive bidding processes and greater opportunity for value creation.
Led by a team of five partners with over 25 years of investment experience, Ronin has utilized its proprietary approach to deliver returns to some of the world's most sophisticated investors."
"Lead Lap is a Northfield, Illinois-based private investment firm with several current investments in private companies. Lead Lap seeks control investments in the business services, consumer, online, education, information, media, marketing services, and health services sectors of small to mid-size company buyouts. Lead Lap also makes non-control growth capital investments in promising businesses. Lead Lap was founded by operating executive David F. Zucker ("Zucker"), who serves as Managing Partner, and made his first private company investment in 1994.
Zucker combines twenty-three years of operating experience as a CEO/President/General Manger of public companies, private companies, and company divisions in the media/entertainment, business services, consumer, sports, and technology businesses with deep experience in the acquisition and investment process, having overseen, completed, and integrated more than twenty business acquisitions of varying sizes during his career."
"Now in its fifth decade, Sowell & Co. is a family investment office investing in private equity, oil & gas, and land development. The partners invest their own capital in each venture, rather than raising outside funds, and believe that such investment creates a longer term investment horizon that better aligns investors with its management team partners."
---
Axial is the trusted deal platform serving the lower middle market ($5-$250M TEV).
Over 3,500 advisory firms and 2,000 corporate and financial buyers have joined Axial to efficiently connect with relevant capital partners, source actionable deals, and build new relationships.
Visit the Member Closed Deals page to see selected transactions that have been sourced and closed via Axial.
Subscribe to Middle Market Review
Thanks for subscribing!